Welcome to MYBRIDGENOW! We provide collateral based loans that give you the cash flow you need for any situation you may be facing in your personal life or your business. Whether you need to meet payroll, A/P, purchase supplies or capitalize on an investment opportunity; we can get you the cash you need FAST! 
From $5k to $500k depending on your collateral, MYBRIDGENOW offers short term, asset backed, secured loans. We do not run a credit check, and your loan is never reported to any credit agencies.  Our service is private, confidential, and by appointment only. We meet with you one-on-one and can get you funds the same day, in most cases within 2 hours!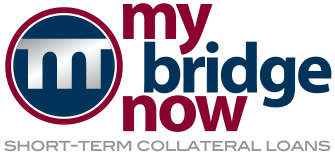 181 River Ridge Circle S
Burnsville, MN 55337
(952) 345-7550
Toll Free (855) 345-7550
Our customers love us and would recommend us to their friends and family, just see for yourself! With a 5 Star average rating on Google, MYBRIDGENOW is a name you can trust.
"We are small business owners and My Bridge Now was exactly that! Fast, professional, kind experience! We would definitely recommend them to everyone. Thank you for being our bridge!"
~ Megan T
"Our family had silver inherited over time. None of our children wanted it. I had it appraised by an antique dealer. I brought it in to Paul who weighted it and it was appraised at 3x the previous appraisal. I sold it and Paul guided me the whole way. It was an easy experience. Thank you!"
~ Wilson A
"My Bridge Now and Paul Hess are professional, courteous, fair and very knowledgeable about what it takes to secure needed funds to make a business run. 'Bridging' you from where you are to where you need to be is why these folks are wonderful to work with!"
~ Ben B
"On the level, straight shooter, no nonsense, kept his word, knew who I was dealing with. Was able to have a discrete, private experience. Very pleased."
~ Jimmy W